The 36 Year Class Reunion was our FAYGO for 2012 (why am I now thirsty for a Rock 'N Rye?).
For the benefit of the "unwashed", that's Cheech vernacular for Fall Annual Yearly Golf Outing (Annual Yearly?? - remember folks we're highly edjumicated Avon Dale Grad-U-Ates).
The event was held at Pine Knob Golf Course on Walden Road in Clarkston Michigan on Sunday, October 27, 2012. Tee off time began at 12 Noon and was reportedly proceeded by our very own Dean Eldon and his "boom box" playing "Levon" by Elton John (i'll leave it to Dean to explain ?!).
I did not have the opportunity to make this event, and hearing from a very reliable source that this may be the only known photo/evidence of it, I will leave you to ponder this at your leisure.
Craig Pretznow, Webmaster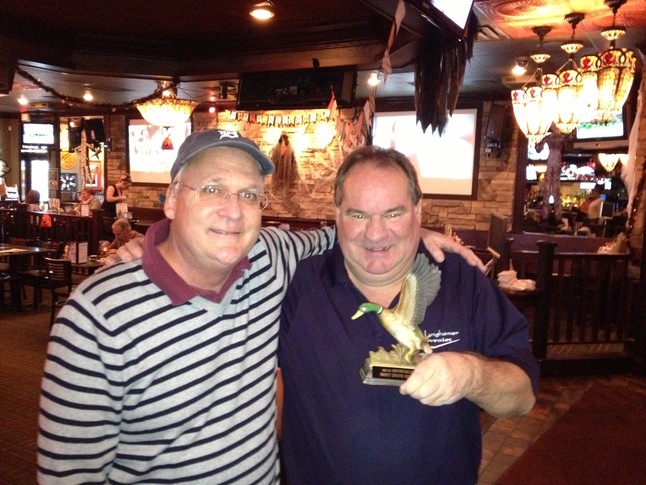 Brian "Cheech" Churchill and Patrick "A"- Ward