* * * * * * * * * * * * * * * * * * * * * * * * * * *
A.H.S. BREAKING NEWS
* * * * * * * * * * * * * * * * * * * * * * * * * * *
THIS PAGE WILL BE DEDICATED TO NEWS OF INTEREST FROM THIS WEBSITE AND THE "WORLD" OF AVONDALE
This page was last updated on Friday 9/8/2023
* * * * * * * * * * * * * * * * * * * * * * * * * * *
Artist Autumn (Fisher) Bildson to be featured at Dragonfly Art Gallery in Harrisville
If you happen to be "up north" (Michigan) the weekend of September 9th 2023, the Dragonfly Art Gallery in Harrisville will host a meet-and-greet event from 1 to 3 p.m. on Saturday with artist Autumn (Fisher) Bildson.
You can read the article from the 9/7/2023 edition of the Alpena News by clicking on the link below:
https://www.thealpenanews.com/life/2023/09/artist-autumn-bildson-to-be-featured-at-dragonfly-art-gallery-in-harrisville/
* * * * * * * * * * * * * * * * * * * * * * * * * * *
In Memory Notice - Susan Mary Nadeau (Hooker)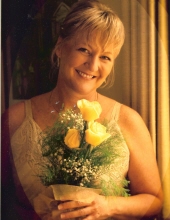 The pic above is courtesy of
Chagnon Funeral Home, Inc.
It is with a great deal of sadness that I am posting notice today of the passing of another Class of 1976 classmate. My heart-felt condolences to Sue's family and friends, and thank you to Brian Churchill for passing along this news. The following obituary is reposted from the Chagnon Funeral Home website, click HERE for the link.
In Memory
Susan M. Nadeau
February 2, 1958 – August 28, 2022

It's what we do during the dash which matters, and Susan had a tremendous dash. The most loving and caring woman I've ever known, always thinking about others, their needs and what would make them happy. She left a lasting, positive impression with everyone with whom she came in contact. The kindest and most generous heart. She treated people the way she would want to be treated. Susan was a strong Christian, always eager to serve God, no matter the calling. The Walk to Emmaus was a tremendous influence on her and allowed her to serve God and the community in a multitude of ways.

One of Susan's favorite signs was "Live, Laugh, Love" which was truly a motto for how she lived her life, a life that ended much too soon. We had so many more plans: travel, projects around the house, more visits with family and hopefully more grandchildren to spoil. God had a different plan for Susan.

The world is a little less cheerful without Susan's smile and the sparkle in her eyes to lighten it. But, heaven has gained a beautiful angel, eager to serve, however she's needed in heaven.

Susan leaves her husband, Brian, of Black Lake; son, Brian Jr., of Texas; daughters, Danielle, of Lansing, Amy, of Commerce Township, and Lauren (Jason), of LaSalle, Ontario; grandson, Hunter; as well as her mother, Frances Hooker of Florida; and brother, David (Susan) Hooker, also of Florida. Susan was preceded in death by her father, Harold Hooker, and by her favorite dog, Bear.

Please join us for a celebration of Susan's life.

Celebration of Life
12:00 PM – 5:00 PM
Saturday September 10, 2022
Onaway State Park Pavillion
* * * * * * * * * * * * * * * * * * * * * * * * * * *
In Memory Notice - John Petitto (Updated 8/6/22)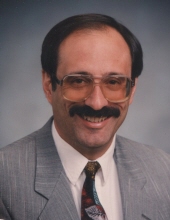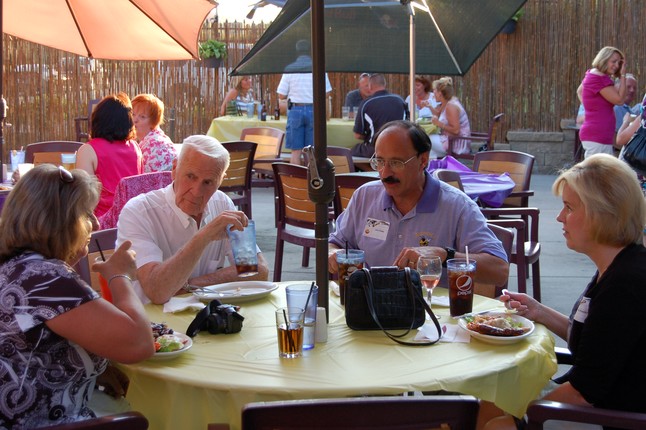 The pic above left is courtesy of The pic above at right is from our 35th Year Reunion at the Post Bar
Modetz Funeral Home on Lapeer Rd (M24) across from the Palace of Auburn Hills
I have sad news to share not only with our Class of 1976 but all of Avondale. John Petitto passed away Sunday (8/1/2022 at the age of 69) with his wife and children by his side.
Thank-you to Carol Gibbs for the above initial heads up and to Julie Carlson on 8/3/2022 for the following additional info released by his daughter Sandy:
Over the weekend my dad suffered another large brain bleed. Sunday morning, with my mom, brother, and I by his side, he passed away peacefully. He made the most of his 69 years and has meant so much to so many people; a loving father, husband, and grandpa.. a supportive family member.. a trusted friend.. an educator and a mentor. Everyone knows my dad liked a good story and it has been so comforting hearing everyone's favorite John Petitto story. We are planning a mass followed by a celebration of life at Orchard Lake St Mary's on August 27th, and I look forward to hearing even more memories. I will share times and details soon. ❤️
Following is the obituary posted at the Modetz Funeral Home Website. Click HERE for link to the site:
Obituary
John Garfield Petitto, age 69, passed away peacefully on July 31, 2022, with his family by his side. He was born October 28, 1952, in Highland Park, Michigan. John is survived by his loving wife of 38 years, Patricia Ann Petitto, daughter Sandra Lynn Szczechura (Paul), and son Matthew John Petitto. He is also the cherished grandfather of Tyler John Szczechura, and survived by sisters Mary Hopkins (Bill), and Jeannie Hauser (Rick) and many wonderful nieces and nephews. He was preceded in death by his parents, Sam and Thelma Petitto.

John graduated from Orchard Lake St. Mary's Preparatory High School and Oakland University. He majored in Social Studies and minored in Communications. He also had a master's degree in Guidance and Counseling. He retired in 2008 from Avondale School District where he had worked for 34 years as an Alternative Education Teacher/Coordinator, Social Studies Teacher and Assistant Principal.

After his retirement he founded NexStep & Associates, LLC specializing in shared time agreements between public and private schools. His clients included: Avondale Schools, Bloomfield Hills Schools, Clarkston Schools, Goodrich Schools, Lutheran High School Association, Lutheran Northwest High School, Lutheran Westland High School, Oakland Christian Schools, Oakland Steiner School, Romeo Schools, Saginaw Valley Lutheran School, and Trinity Lutheran School.

John served as the 2000-2001 President of the Michigan Pupil Accounting & Attendance Association (MPAAA), and as an Executive Board Member from 2001-2014. He was a past Chairperson for Oakland Activities Association Assistant Principal Leadership Group, a Mentor for Oakland Intermediate School District Leadership Academy, and as a Michigan Association of Secondary School Principals (MASSP) Boot Camp Coordinator.

Through his hard work and leadership, John was honored to receive many awards including the Lifetime Achievement Award from the Morning Optimist Club of Auburn Hills, Three Time Recipient of the MPAAA Outstanding Service Award, and MASSP's Michigan Assistant Principal of the Year.

John loved sports and enjoyed coaching Avondale Junior High School Track, Avondale Baseball, Rochester Area Recreation Authority Baseball, Rochester Area Recreation Authority Basketball, Auburn Hills Boys and Girls' Club Baseball and Rochester YMCA Baseball. He also enjoyed watching Curb your Enthusiasm and Seinfeld, playing poker, traveling with Pat, planning activities, and most of all telling stories.

The memorial service will take place on Saturday, August 27, 2022, at 1:00 p.m. at Shrine Chapel of Our Lady of Orchard Lake St. Mary's, 3535 Commerce Rd., Orchard Lake, Michigan immediately followed by a Celebration of Life and opportunity to share "John stories" at St. Mary's Athletic Complex Banquet Center.

Memorial donations are welcomed to:
Orchard Lake Schools, 3535 Commerce Rd., Orchard Lake, MI 48324 Attn: Wendy Mosella

Avondale Education Foundation, 2940 Waukegan Street, Auburn Hills, MI 48326 Attn: Annette McAvoy; Michigan

Alzheimer's Disease Center, Neurology, University of Michigan – Office of Development, 777 E. Eisenhower Parkway, Suite 650, Ann Arbor, MI 48108-3273 online or by making check payable to Regents of the University of Michigan and writing Michigan Alzheimer's Disease Center on the memo line.
* * * * * * * * * * * * * * * * * * * * * * * * * * *
Congratulations to Autumn Fisher
(pics and description courtesy of Facebook posting June 24, 2022)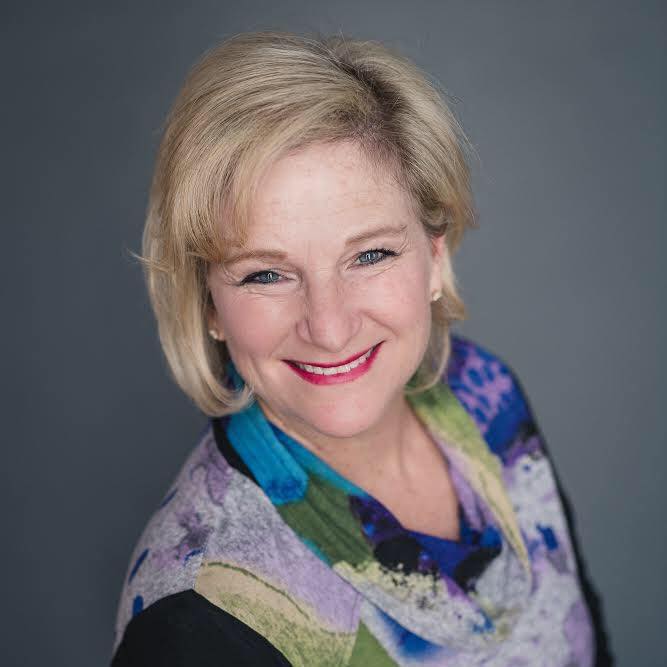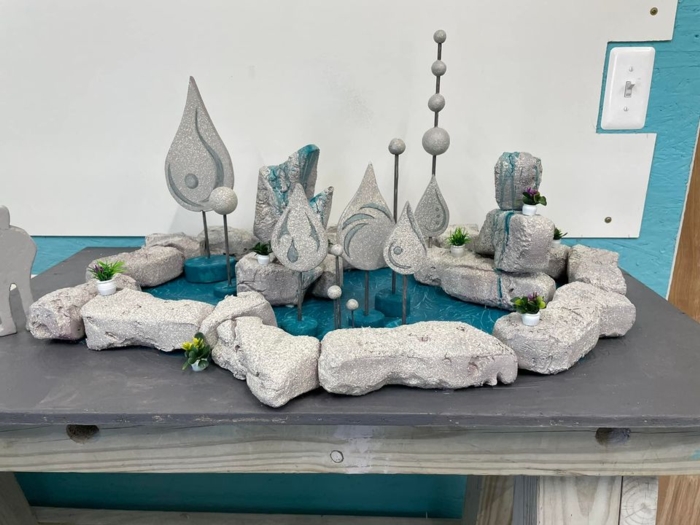 Hi everyone, I'm sharing my great news about a sculpture I have been approved to create for the city of Alpena. We are in the designing stage and these pics are of the maquettes / models of the concept. I am thrilled and anxious about the project. It will be approximately 27 feet wide. Installation will be some time next summer, finger crossed. Thanks to my wonderful husband Greg for his engineering expertise in this project!
* * * * * * * * * * * * * * * * * * * * * * * * * * *
In Memory Notice - Robert (Rob) Charles Liike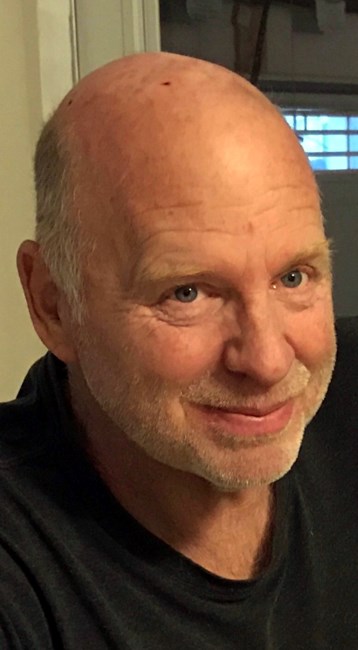 From: BRIAN CHURCHILL
To: avondale76reunion@yahoo.com
Re: Rob Liike
Rob Liike died last week. Could you please share the service info with our classmates?
Thanks, Cheech
In Loving Memory Of Robert Charles Liike
Date of Birth October 25, 1958
Date of Death April 23, 2022
Celebration of Life Memorial Service at:
Pixley Funeral Home
3530 Auburn Rd.
Auburn Hills, MI
Date of Service Saturday, May 21, 2022
1:30 – 4:30 p.m.
Celebration begins at 3:00 p.m.
Click HERE for link to obituary page.
* * * * * * * * * * * * * * * * * * * * * * * * * * *
In Memory Notice - Charles (Chuck) Woods Class of 1975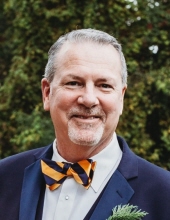 From: Steven Schwerin
To: avondale76reunion@yahoo.com
Re: Charles Woods
Greetings All,
I am venturing into this sight for the 1st time. A member of our school has passed. Charlie has been a best/close friend of mine since 4th grade. It pains my heart to send the news of his passing on March 14th, 2022. He was with family when this suddenly happened. He will truly be missed.
Make it A Great Day!!!
Regards,
Here are the details regarding the funeral service for Charlie. I apologize for not posting the info sooner, however I just located it online today:
Family will receive friends at A.J. Desmond & Sons Funeral Home on Friday, March 25, from 1:00 pm until 6:00 pm with a sharing of memories beginning at 5:00 pm.
The funeral home is located at 2600 Crooks Road, Troy, MI 48084.
In lieu of flowers the family requests donations be made to the American Heart Association or The Miracle League.
Here is the link to the A.J. Desmond & Sons Funeral Home page:
https://www.tributearchive.com/obituaries/24364145/charles-woods
Here is the obituary courtosey of A.J. Desomond & Sons Funeral Home:
Charles Edward Woods, 64, died March 14, 2022 hiking with his wife Lisa, daughter Sierra, and son in law Mike Baggett at Bryce Canyon National Park in Utah on the Navajo Loop Trail near Thor's Hammer. His last views of life were spectacular. He is also survived by his son Charles Kolton Woods, stepchildren Dylan White and Taylor White, siblings Gary Woods, and Linda Slating, former wife Lori Woods, and many nieces and nephews. He was preceded in death by his parents, elder brother David, and Lillian Brown.
Charles Edward Woods was a loving husband, father, brother, and friend. He was a wonderful person who loved his family and friends greatly. He was kind, generous, and helpful to everyone and will be mourned by all who knew him. To know Charlie was to love him.
Charlie was born November 1, 1957 in Pontiac, Michigan to Walter D. and Betty M. Woods. He grew up in Pontiac until the family moved to Auburn Heights, MI. He graduated from Avondale High School in 1975 and remained in the area most of his life. He went on to study Electro-Mechanical Technology at Chrysler Tech.
In his earlier years he especially enjoyed the cowboy lifestyle and time spent at his brother Gary's ranch in Colorado. Charlie enjoyed being a wrangler and going horseback riding to the many high mountain lakes in the Sangre De Cristo mountain range. Above all, the Lake of the Clouds in Westcliffe, Colorado was his favorite. These years were a highlight of his life and he enjoyed telling stories about those adventures.
Charlie was an accomplished sportsman and won many trophies during his years playing softball as a first baseman. Charlie's interest in sports continued throughout his life with umpiring, coaching his children's teams, watching many of his children's games and practices, and every Detroit game he could catch on TV. In his later years, he enjoyed bowling, golf, playing cards, and relaxing with his cats Tip & Roxy on his lap. You could always catch Charlie jamming out to some music and traveling everywhere he could with his family and friends.
He had a long career in Asset Protection and Loss Prevention. He was a mentor to many throughout his life and career and always treated others respectfully. Charlie was a leader and took pleasure in developing others to see their potential. He remained friends with his many Walmart associates after his retirement in 2019.
* * * * * * * * * * * * * * * * * * * * * * * * * * *
In Memory Notice - Jim Wrubel (UPDATED):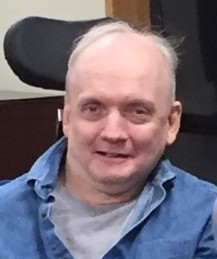 Please share
From: Don Behm
To: Brian Churchill
Date: 07/21/2021 12:22 PM
Subject: Fwd: Jim Wrubel Service
Here is some information about Jim Wrubel's service and his wishes
From: Bill Wrubel
Sent: Wednesday, July 21, 2021 11:48 AM
Here are the details regarding the memorial services for Jim, followed by a luncheon for family and close friends.
COMMUNITY GATHERING: Friday, July 30, 2021 10:30 AM to 1:00 PM
COMMUNITY FAREWELL SERVICE : Friday, July 30, 2021 1:00 PM
Borek Jennings - Lamb Chapel, Howell
312 South Michigan Avenue
Howell, MI 48843
Please share your memories by calling Phone 517-546-0100 or on the website www.borekjennings.com
Jim requested that in place of flowers make donations to The American Association of People with Disabilities in his name 800-840-8844 here is the link https://aapd.kindful.com/?campaign=238334
* * * * * * * * * * * * * * * * * * * * * * * * * * *
In Memory Notice - Roger Lee, husband of Patti (Redpath) Lee
From Brian Churchill,
Very sad news to share, Roger Lee died on Saturday, May 15th from the complications from a heart attack. ...(T)he service is planned for this Wednesday, May 19th, see the details below. Please pass the service information (on) to others...Roger was a great person and husband and family man. And funny and a super athlete, at Avondale he wrestled at 105 lbs and played running back in football and very fast and a pole vaulter in track. Please keep Patti and their kids and grandkids and the entire family in your thoughts and prayers.
Take care, Brian Cheech Churchill
From Gregg Parker,
Cheech,
Thanks for keeping us informed. This is very sad news and Roger will be greatly missed. He was a great teammate and a good friend. Diane and I have Patti and their family in our thoughts and prayers. It is a sad day!
Gregg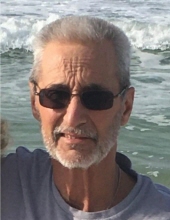 ROGER MAX LEE
5/2/1957 - 5/15/2021
Obituary
Roger Lee was golfing the 15th hole of the day with his Monday league when suddenly he was struck by cardiac arrest. CPR and other valiant efforts were quickly administered. He had every best effort made to save him, yet passed away surrounded by loved ones on Saturday, May 15th at the age of 64.

Roger was born on May 2, 1957. He grew up in Auburn Heights, Michigan and graduated from Avondale High School in 1975. He was an incredible athlete, excelling in wrestling, football and track where he loved to pole vault. He married his high school sweetheart Patti on September 25, 1982 and they shared 38.5 happy years together. Roger was the recipient of a kidney donation from lifelong family friend Kathy (Miles) Stepaniak, blessing his family an extra 20 years with him.

He is survived by his wife, Patti (Redpath) Lee, his children, Krista (Kyle) Weaver and Jason Lee and his grandsons, Owen and Grey Weaver. He is also survived by his parents Dora and Max Lee, brother Judd (Lisa) Lee and sister Judy (Rob) Tompkins. He is preceded in death by his brother Richard Lee. Also survived by many loving relatives and great friends.

Roger loved life and cared greatly about others. He had a presence that no one else can hold a candle against. His charm & wit, his work ethic, his love for his family and church and above all his devotion to his wife were unmatched. He was a parishioner at St. Mary's in the Hills in Lake Orion for almost 40 years, serving on the vestry for 12 years.

He advocated the importance of working both hard and smart. He took great pride in his work at Royal Roofing as the Safety Manager and also a teacher and trustee in his Local Roofer's Union 149. He studied every piece of his job sites and was able to operate most, if not all machines on them. Roger climbed the way to the top of the roofing industry during his 42 year-long career and his fingerprints are on many of the country's largest construction projects. He truly loved his job and was grateful to be up to see the sun rise every day.

Roger was the leader of the pack and created a wonderful life for his family. We always smiled because he was such a social butterfly and was always willing and wanting to lend a helping hand. He taught us all to always do the right thing. Such a great loss!
CLICK HERE FOR THE LINK TO ROGERS OBITUARY AND THE MEMORIAL VISITATION AND SERVICE INFORMATION
* * * * * * * * * * * * * * * * * * * * * * * * * * *
In Memory Notice - Joe Coe
Received an email from Brian Churchill this morning that our beloved high school principal Joe Coe has passed away. Out of concearn due to the COVID pandemic, and per Joe's wishes, only a small private funeral service and burial will be held. Below are a couple of pics of Joe and reprint of his obituary and a link to the funeral home page: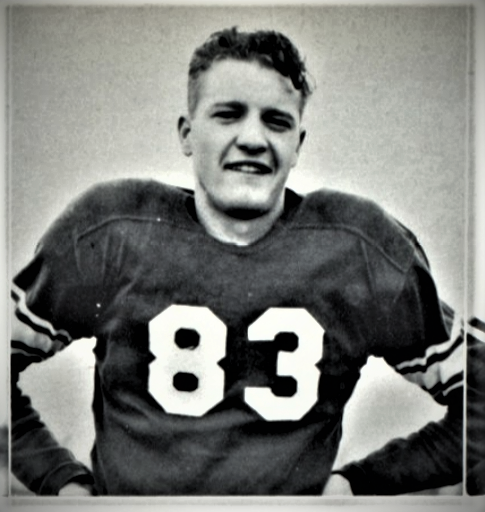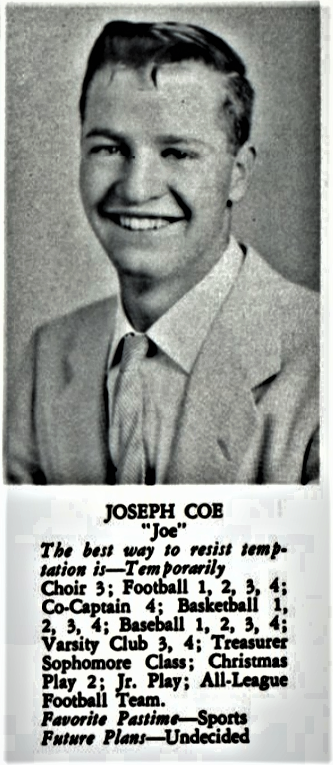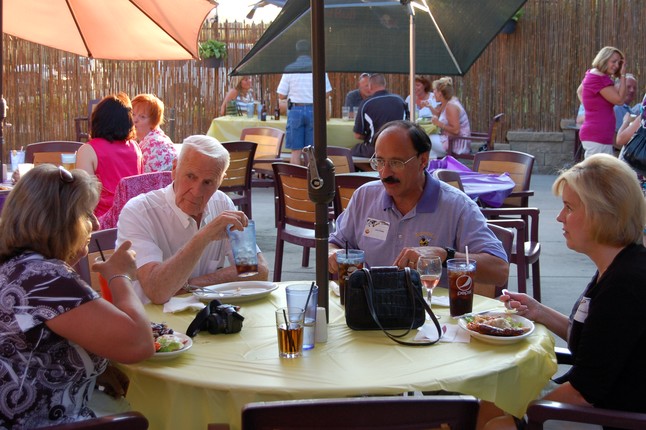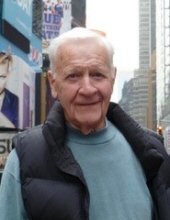 Obituary (Reprinted from the Watkins Funeral Home Obituary page):
When someone starts a conversation by saying "Pull My Finger"... you know things are about to get interesting.

That's the first phrase that comes to mind when remembering Joe Coe. The second: "Keep It In Your Pants." And the third is downright unprintable.

Joseph Vincent Edward Coe was born in Laingsburg, Michigan on Christmas Day in 1934 -- a little too cold, a little too blue. Not the day, but Joe himself: Family lore has it that his Aunt Annie prudently popped him in the oven to warm him up. The heat's been on ever since.

Joe was one of ten children. Mother Sarah and Father Thomas could never quite agree on a middle name, so he got two. Years later, he'd get another: "Swivel Hips" -- for his dances down the football field at Laingsburg High School, leading the Wolfpack to win after win after win. That's what earned him a full-ride scholarship to Alma College and a ticket to the middle class.

He became a teacher, a coach (first season 0-16), a referee (of all kinds), a principal and legendary figure at Avondale High School in Auburn Hills, and a mentor to thousands of students -- some of whom would sheepishly return decades later to say, "Gee, Mr. Coe, I really wished I had followed your advice."

Joe was a fixer: He bought his mother her first real house, and fixed it up himself. When he lost his college scholarship after a football injury, he fixed it -- by literally digging in to pay his own way, spending long, hot summers making ditches and building roads. And when his beloved sister Ann suddenly and tragically lost her life, he fixed it the best he could -- taking in her five children to raise as his own. The private conversations he had with his wife that day may never be known, but "What are we thinking?! Can we really do this?!" is likely not far off the mark. The one thing he knew for certain: It would be the best decision he'd ever make.

F-bombs were rare. Except for the time one of his kids washed the new Chevrolet Monza with a fresh-from-the-box brillo pad to get it "really, really clean." The good Lord gave Joe a pass on that one.

What else should you know about Joe? He had a late in life love affair with a 12-pound Shih-poo pup named Lola. He was proud of his snow-white hair and his new set of teeth. His bedroom closet doubled as a Jos A Banks factory outlet. His addiction to MSNBC in general and Rachel Maddow in particular was unshakable. And he called his own shots till his very last breath -- funeral instructions, fatherly commands ("Be Indispensable!"), and a fully raised middle finger, his signature sign of endearment.

His towering Catholic faith was what defined him, despite all he endured because of it. So his timing was perfect when he passed away during Holy Week at the age of 86. The cause was lung disease.

He is survived by his siblings David, Patrick and Sally. By the eight children he guided to adulthood -- Mary, Margaret, Monica, Tom, Jeff, Jim, Steffi and Libby. And by a posse of grandkids and great grandkids who all knew him as the feisty, frisky "Papa Joe."

He was quite worried about "The Covert" (Covid-19 to the rest of us), and wanted to be cautious for everyone's sake. Per his wishes, there will be a small, private service for the family and a burial at Laingsburg's Mount Olivet cemetery.

Donations in his name can be made to the medical heroes who cured him of cancer at the University of Michigan's Alfred A Taubman Institute. https://leadersandbest.umich.edu/find/#!/med/taubman

They say in the end, we all become stories. Joe's was bold. And strong. And every word rang true.
Click here for the Funeral Page Obituary
* * * * * * * * * * * * * * * * * * * * * * * * * * *
In Memory Notice - Pat Ward (UPDATED 1/28/2021)
From: BRIAN CHURCHILL
Just heard from Dennis Ward that the family will be receiving friends this Friday, January29th, click on link below for details:
https://www.desmondfuneralhome.com/obituaries/Patrick-Francis-Ward?obId=19790458#/obituaryInfo
From: BRIAN CHURCHILL
Date: 1/25/21 8:19 PM
Just received word from Donna Hollis, who received the message from Dennis Ward. Pat Ward passed away today. Very sad news.
The class of 1976 has certainly lost many of our greatest classmates and characters in the past year or so, Dean, Fudd, Mike Wells and now, Pat.
Sorry and sad, Cheech
The note from Dennis also mentioned that the funeral will most likely be limited to family due to COVID restrictions. I will try to update this post when I get further information.
* * * * * * * * * * * * * * * * * * * * * * * * * * *
In Memory Notice - Patrick Wayne McGuire - Updated 6/14/2020 and 6/18/2020
I just recieved word that our good friend and fellow classmate Pat McGuire passed away on Wednesday, June 10, 2020.
Michelle Kesteloot has informed me that there will be a funeral mass at Sacred Heart Catholic Church, 3400 S Adams Rd, Auburn Hills, MI 48326, on Friday, June 26, 2020 at 9:00 a.m.
Click HERE to view Pat's Obituary
---------- Original Message ----------
From: Michael Kesteloot
To: Brian Churchill
Date: June 12, 2020 at 3:35 PM
Subject: In Memory Notice for Pat McGuire


Avondale High School
Class Of 1976

Date Of Birth: 02-06-1958
Age at Death: 62
Cause of Death: Heart Attack
Survived By: Bother, Sister

Pat lived in Texas for a few years after Graduation.

He then moved to Luzuren where he open a restaurant call Papa Bears.

After that he lived in Gladwin Mi there he was a chef for different outfitters cooking for the Hunters.

He cooked for 10 years for Flint Chapter Safari club annual Wild Game Dinner of 1400 guests with Mike Kesteloot and Temple Dinning of Flint.

In 2010 Pat suffered a Heart Attack and a Stroke.

From there he moved down to Lapeer to be closer to friends and family.

Through all he had been through Pat still was very upbeat he told jokes ( as always) and loved to hear from friends. His laughter and smile and his whit and kindness will be missed.
BELOW IS THE LINK TO A VIDEO

FROM
FRED TROST'S PRACTICAL SPORTSMAN PBS TELEVISION SHOW
FEATURING PAT MCGUIRE AS A JUDGE FOR THE 1994 Wild Game Cook-Off
CLICK HERE TO VIEW THE VIDEO (Embedding the video was not allowed)
BELOW IS A 1987 YOU TUBE VIDEO FEATURING PAT
***********************************************************************************
In Memory Notice
From: BRIAN CHURCHILL
Kim (Kitchen) Shunk passed away on April 22, 2020

***********************************************************************************
I just found out from reading a facebook posting from Brian Churchill that another member of the Avondale High School Class of 1976, Mike Wells passed away on April 3, 2020. I have no further details except to post the following link to his obituary:
I wish to extend my condolences to his family.
***********************************************************************************
Following is a message recieved from Cheech regarding the passing of one of our teachers, Mr Don Geisler. Below his photo is the obituary as it appeared in the Oakland Press, as well as links to Modetz Funeral Home and the Legacy Website:
From: BRIAN CHURCHILL Apr 17 at 9:27 AM
To: avondale76reunion@yahoo.com,
We lost Mr Geisler due to complications due to Covid19, may he RIP. Hope you all are staying well under quarantine.
Brian C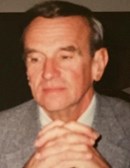 Geisler, Donald Allen, age 80 of Shelby Township, Lake Orion, Cadiz KY, passed away April 15, 2020 from complications of Covid19. Devoted husband of Sally Geisler. Adoring father of Deborah (Terry Stokes) and Deanna Geisler (Sherri LaFrance). Cherished grandfather of Joshua, Elizabeth, Joseph and Melissa. Birth grandfather of Justin Reschke. Great grandfather of Lucas, Connor and Kira. Loving brother of Norma (James) Heffron, the late Richard (Karen) Geisler. Uncle of Ramin (Anna) Geisler Kim (Kendall) Sutter and Chris (Dawn) Heffron. Don was a gifted history and government teacher at Avondale High School in Auburn Hills MI for 32 years and founder of D.A.G. Wood products. His Love, devotion, and guidance will be gravely missed. A celebration of his life will be held at a later date. Online guest book: www.modetzfuneralhomes.com
Published in The Oakland Press on Apr. 19, 2020
Click HERE for the Legacy Website Posting
***********************************************************************************
I am posting the following message I received from Brian (Cheech) regarding the passing of Dean Eldon's brother Dan. Immediately after is the obituary from the Legacy website as well as a link to it:
All,
I think most are aware, but wanted to share Dave's note. Please forward to others that may not be aware.(especially his '73 classmates)
With much sadness, Brian/Cheech
---------- Original Message ----------
From: Dave Eldon
To: 'BRIAN CHURCHILL'
Date: November 15, 2019 at 1:52 PM
Subject: Dan's Passing
Brian,
Just wanted to let you know that Dan passed away 2 days ago. It was very sudden. Within 1 week in the hospital, he was gone. He had brain, lung and liver cancer. No treatment was given, too far advanced. Only 18 days after Dean. Huge loss for the family. He was 64. If you could please let some of his friends and classmates know, I would be forever grateful. I hope this is the end for a while. Thanks.
Dave Eldon
From the Legacy Website:
Dan Eldon passed away on November 13 at the age of 64. He was beloved brother to Diane Eldon Kenefic (Richard), David Eldon (Jan) and the late Dean F. Eldon (Janet), He was a loving uncle to Ashley Eldon Cheatham (Luke), Sarah Eldon, John Eldon and Ryan Eldon. He was preceded in death by his parents John and Daisy Eldon. Dan was an avid bowler who worked at Auburn Lanes until it closed, and more recently at Shelby Lanes. Dan founded his own company "DEPO Brick Paving" and enjoyed laying sidewalks and patios for their customers. Dan loved sports, making friends and to laugh -- his motto was "Enjoy Life!" Funeral Service: 11:00 on Friday December 13 at St. Stephen's Episcopal Church, 5500 North Adams Rd. Troy, MI 48098. In lieu of flowers memorials may be made to the Michigan Animal Rescue League (MARL) 1624 N. Perry, Pontiac, MI 48340.
Published in The Oakland Press on Dec. 13, 2019
https://www.legacy.com/obituaries/theoaklandpress/obituary.aspx?n=daniel-eldon&pid=194678702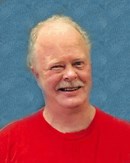 Please hold the Eldon family in your thoughts and prayers.
***********************************************************************************
The following post is regarding the passing of another beloved Avondale Class of 1976 graduate and friend:
Update 10/29/19 - CLICK HERE for the link to the Legacy Obituary for Dean, including condolences from family and friends.
Click Here for the Wint Funeral Home site Obituary including visitation & funeral dates and times.
Dear Classmates:
I received the following message yesterday. As sad as it is, I am passing it along.
When I receive more information, I will post it here.
From: Dave Eldon
To: 'BRIAN CHURCHILL
Date: October 26, 2019
Subject: Dean
Brian, Dean past away this morning. Was much quicker than anyone could anticipate. Please pass this on to whomever needs to know.
Thanks.
Dave Eldon
On October 26, 2019 BRIAN CHURCHILL wrote:
We lost a great classmate and friend.
Other classmates who forwarded their condolences:
Mary Kamego Oct 26, 2019
Unbelievably sad. I'll miss the....wait a beat...the look....wait a beat...and then the laugh....
On Saturday, October 26, 2019, MICHAEL BLAND wrote:
Yes we did, Brian........I'm Shocked.
My favorite Dean Pic: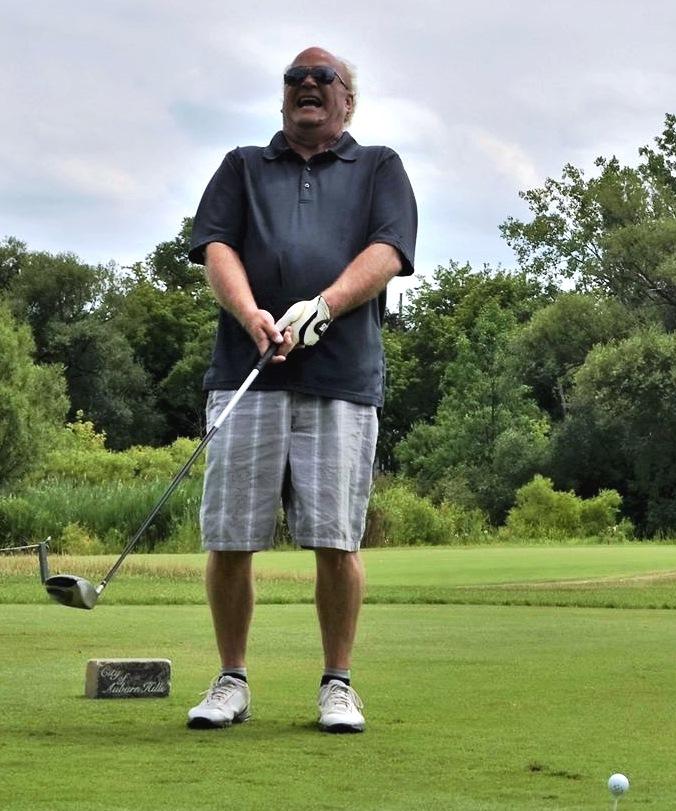 From: Mike Bogre:
Thanks for the notice of Dean's death. Certainly a memorable guy from my days at Avondale. I left the area at end of 1974 but grew up with most of the class of '76. It is sad to learn of the death of our old friends and acquaintances. I wish I had gotten back for a reunion or two to reconnect with old friends while still possible. Well, maybe next time. To Dean: Fair winds and following seas. Mike Bogre
*******************************************************************
Loss of another Avondale Class of '76 Grad:
I recieved an email from Brian Churchill regarding one of our classmates; Lacy Parker:
We've lost another member of our Avondale 1976 family. Lacy Parker. Lacy was affectionately nicknamed Shoe-Lacy, by his Mr Brainin's 9th Grade History classmates, which was the greatest class of all time. Lacy took his fair share of tacks that were placed on his seat. Makes me want to visit Pine Knot, the next time I'm in the great state of Kentucky.
Take care and love, Cheech
You can visit his Go Fund Me account by clicking here: Lacy Parker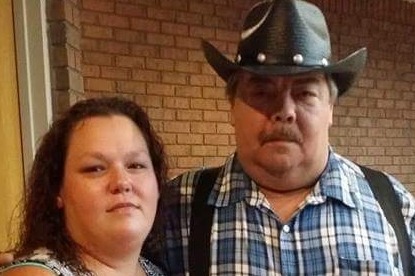 ***********************************************************
HERE IS A NOTE FROM BRIAN ON THE 2018 REUNION HELD JULY 14TH AT KENSINGTON METROPARK:
Dear Classmates and Friends,
Yesterday was our Avondale picnic, there weren't enough people there for a picnic, it was more like just a "nic". After I got over the initial shock on the lack of 76'ers, we all had a great time. The 77'ers were well represented. It turned into more like an entertaining intimate dinner party, outside at a beautiful and vast Metro Park.
Wanda was excited to take the helm of the boat. We also had much fun with the old Waukegan Journals and Steve's old Varsity Jacket and track shirt. Dave looked like he could still run a 440 ! Very happy my Mom was able to attend.
These events are all about the energy and excitement level of the group, which seems to be waning, so I'm planning on sticking to my plan and taking a few years off, til our 50th reunion on August 1, 2026. That does leave it open to others to plan our 45th.
Don't worry about me, I'll be planning some unique events, like the Avondale Hall of Fame Induction Ceremony and a possible Boys' Club reunion next year and babysitting the grandkids and walking to and fro.
Love, Cheech
Photos from the event are available in the flyout menue under PAST REUNIONS, Just click on the 42nd Reunion 2018 on the left side of the page
***********************************************************
Sad News To Report:
OBITUARY
James Douglas Billiter
CLASS OF 1977
MARCH 2, 1958 – MAY 8, 2018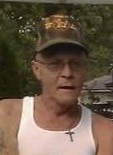 James Douglas Billiter, "Doug", age 60, of Pontiac, formerly of Auburn Hills, passed away May 8, 2018.
Survived by his mother Phyllis; siblings Karen Clason and Lisa Fields; many nieces and nephews, as well as great nieces and nephews; ex-wife Joanne Ditmyer. Doug was predeceased by his father William and sisters Nancy Billiter and Susan Garrison.
Doug was born the son of William Douglas Billiter and Phyllis Elaine (Allen) Burke on March 2nd, 1958 in Pontiac, Michigan. He attended Avondale High School and owned and operated "Doug's Drywall and Paint" for many years.
Doug loved the outdoors, hunting, camping, and his dogs.
The family will hold a private service in Doug's honor at a later date.
Memorial Contributions may be made to the American Cancer Society online at www.cancer.org.
The above information is courtesy of Dignity Memorial.
Here is the link: https://www.dignitymemorial.com/obituaries/auburn-hills-mi/james-billiter-7847564
* * * * * * * * * * * * * * * * * * * * * * * * * * * * * * * * * * * * * * * * * * * * * * * * * * * * * * * * * * * *
OTHER ITEMS IN THE NEWS:
THE MISSING CLASSMATES / NO EMAIL PAGE was updated today (4/10/18) based on the email bouncebacks from the latest email sent regarding the 2018 Reunion. Please take a moment to check it out. If you are listed or you recoginze someone who is, the Reunion Committee would appreciate any help you can give to obtaining good valid email addresses for those we have lost contact with.
____________________________________________________________________________________
My condolences to the family and friends of one of our classmates Jerry (Gerald) Ryan on his passing. Thank You to his sister Sandy Ryan Henrickson for posting the link to this information on the Avondale High School Facebook Page:
Ryan , Gerald (Jerry) 2/18/1958 - 1/9/2018 Davison Gerald (Jerry) Ryan, age 59, passed away at his home in Davison, MI, on Tuesday, January 9, 2018.Jerry was loved by all and had a heart of gold, he treated every stranger as his friend.Jerry was preceded in death by his parents. Jerry will be remembered by his daughter Mellisa (Rick) Weigand, son Jerry (Kendrah) Ryan, sons Michael and Patrick. Four grandchildren: Ricky, Braylon, Jacob and Mason. Brother Bob (Sue) Ryan. Loving sisters: Nancy (Bill) Jezdimir, Judy (Marv) Robare and Sandra (Tim) Henrikson.
Below is the link to his obituary posting:
--------------------------------------------------------------------------------------------------------------------------------------------------------------
HERE'S A VIDEO LINK TO THE SILVERDOME IMPLOSION (THE SECOND TRY - THE ONE THAT WORKED):
Streamed live on Dec 4, 2017
The second implosion of the Pontiac Silverdome that was scheduled for around 1 p.m. Monday after the first scheduled implosion Sunday failed to bring down the stadium, brought down the upper ring of the stadium. Below is a picture of how it (known as the Pontiac Metropolitan Stedium when it was first opened) looked upon it's opening: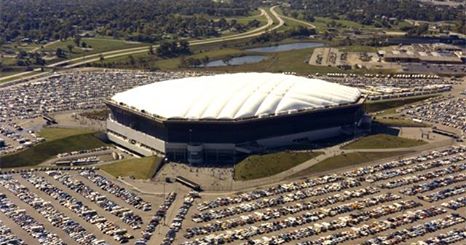 ########################################
From Webmaster Craig posted on Saturday, September 23, 2017 -

Please take time to read the following:
I AM DEBATING THE IDEA OF SWITCHING FROM UPGRADED WEBSITE MEMBERSHIP BACK TO REGULAR WEBSITE MEMBERSHIP THOSE INDIVIDUALS WHO HAVE NOT LOGGED IN TO THEIR MEMEBERSHIP PROFILES IN THE LAST 2 YEARS OR THOSE INDIVIDUALS WHO'S EMAIL ADDRESSES HAVE BECOME INVALID MEANING THAT WE HAVE BEEN UNABLE TO SEND EMAIL UPDATES SUCCESSFULLY WITHIN THE LAST YEAR. TIMEWISE IT WOULD MEAN ANYONE WHO HAS NOT ACCESSED THEIR PROFILES SINCE 12/31/2015 OR EARLIER OR THOSE WHO'S EMAIL ADDRESS HAS RESULTED IN RETURNED EMAIL SINCE 12/31/16 OR EARLIER.
DOING SO WILL MAKE IT MUCH EASIER TO TRACK THOSE WEBSITE MEMBERS WHO APPEAR INTERESETD IN AND ARE MAKING USE OF THE BENEFITS OF UPGRADED MEMBER STATUS, INCLUDING RECEIVING EMAIL UPDATES.
IF AND WHEN THIS HAPPENS, I WILL SEND OUT AN EMAIL TO EVERYONE ON THE WEBSITE FOR WHOM WE HAVE A VAILD EMAIL ADDRESS TO ANNOUNCE IT AND WILL POST IT PROMINANTLY ON THE HOME PAGE OF THIS WEBSITE.
THOSE WEBSITE MEMBERS WHO WOULD BE AFFECTED COULD SIMPLY GO TO THE HOME PAGE, CLICK ON MEMBER PROFILES AND FOLLOW THE DIRECTIONS TO REACTIVATE THEIR FORMER (UPGRADED) MEMBERSHIP STATUS.
I AM POSTING THIS HERE FIRST FOR TWO REASONS. ONE IS THAT I WANT FEEDBACK FROM OUR CLASSMATES AS TO WHETHER THIS IS A GOOD IDEA OR NOT (LET ME KNOW AT: avondale76reunion@yahoo.com) AND SECOND TO FIND OUT WHO IS ACTUALLY VISITING THE SITE AND IS INTERESTED ENOUGH TO SEEK OUT THIS UPDATE PAGE. THANKS FOR TAKING THE TIME TO READ THIS MESSAGE.
#########################################
Below is news regarding two people who our classmates may remember from school or the community we grew up in:
Robert
W.
Grusnick
1940 - 2017
Grusnick, Robert W. 76; of Auburn Hills; went home with his savior May 31, 2017. He was born to the late William and Dorothy Grusnick on August 31, 1940 in Pontiac. Bob graduated from Avondale HS in 1958. He was the Pontiac Township Supervisor from 1972 until 1983 when he helped form the City of Auburn Hills, where he served as the 1st Mayor, from 1983 – 1994. Loving husband of Vivian (nee DeLuca) Grusnick; father of Dawn (Neal) Semich and Alan (Carolyn) Grusnick; step-father of April (Rick) Swartz, Mark (Doranne) Voorhis, Christy (Richard) High, Randy (Lynn) Voorhis and Joe (Dawn) Voorhis; grandfather of 12 and great-grandfather of four. Bob is preceded in death by his granddaughter, Faith. Visitation 2 to 8 p.m. Monday, June 5, 2017 at Pixley Funeral Home, 3530 Auburn Rd., in downtown Auburn Hills. Funeral Service 11 a.m. Tuesday, June 6, 2017 at the First United Methodist Church of Troy, 6363 Livernois Rd., Troy, MI 48098; family will receive guests from 10 a.m. until the service begins. In lieu of flowers, memorial contributions may be made to First United Methodist Church of Troy.
Published in The Oakland Press on June 3, 2017
Herbert Pinner 1929 - 2017.
Pinner, Herbert Hoover Born March 4th 1929, Pontiac, Michigan. Died May 25th, 2017, Venice, Florida. 88 years. One of 11 children of L. W. & Susie Pinner. Survived by wife of 52 years, Ardith nee Westphal. Also survived by brothers Paul and Richard and sisters Mary Wilhoyte and Patricia Parkin. Herb was a retired teacher and administrator of Avondale School District. Memorial service will be held June 14th, 2017 at the Venice Florida Presbyterian Church. Memoriums may be made to the Venice Florida Hospice.
Published in The Oakland Press on May 29, 2017