BELOW ARE SOME PHOTOS SHOWING "HOW IT WAS" AROUND THE AUBURN HEIGHTS AREA.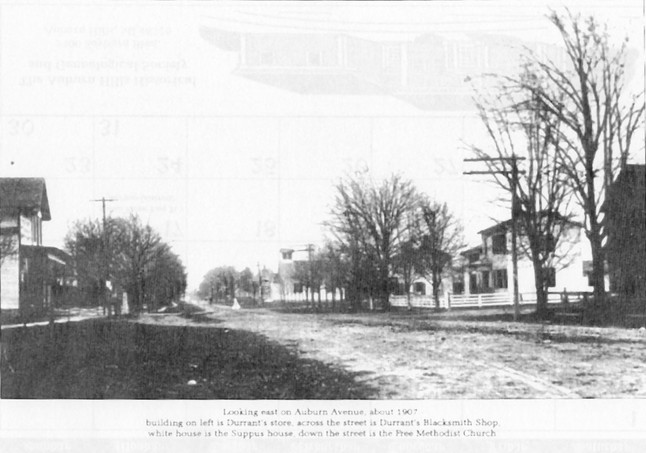 LOOKING EAST ON AUBURN AVENUE ABOUT 1907. THE BUILDING ON THE LEFT IS DURRANT'S STORE. ACROSS THE STREET IS DURRANT'S BLACKSMITH'S SHOP. THE WHITE HOUSE IS THE SUPPUS HOUSE. DOWN THE STREET IS THE FREE METHODIST CHURCH.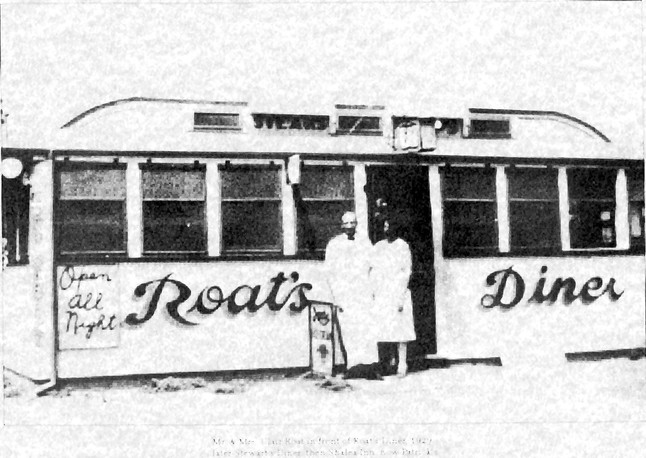 ROAT'S DINER (CIRCA 1929)ON THE SITE OF WHAT WE KNEW AS THE "SHALEA INN". AFTER A MAJOR FIRE IN THE BUILDING A RENOVATION TOOK PLACE AND THE BUISNESS BECAME "BISTRO BORDEAUX". IT IS NOW OPEN AS "ELWELL'S".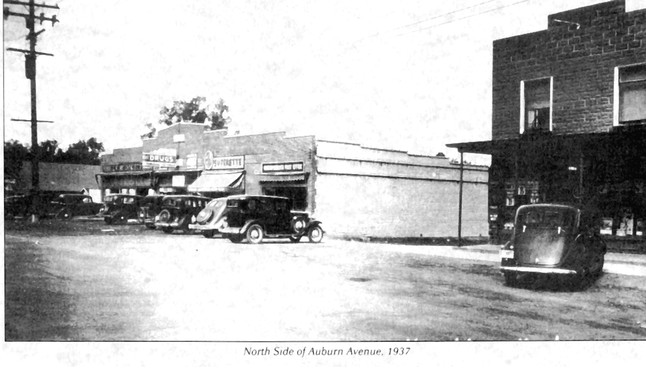 DOWNTOWN AUBURN HEIGHTS 1937. THE VIEW IS THE NORTH SIDE OF AUBURN AVENUE.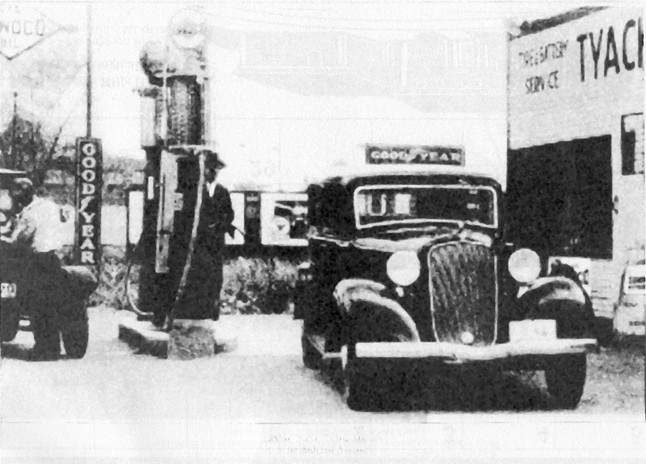 "LAMAR TYACK" FILLING STATION LOCATED ON THE CORNER OF AUBURN AVENUE AND CHURCHILL ROAD. WE KNEW THE BUSINESS AS "FLESSLAND'S" GAS STATION. THE SITE IS NOW AN AUTO REPAIR SHOP.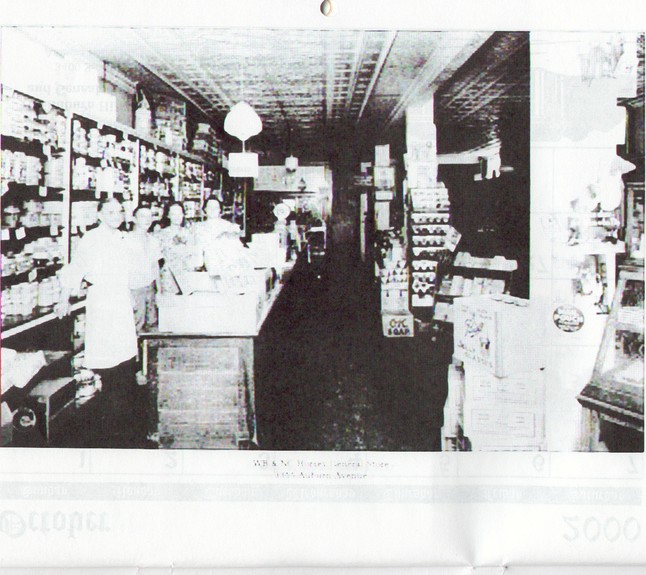 WB & NC HORSEY GENERAL STORE. LOCATED IN DOWNTOWN AUBURN HEIGHTS ON THE SOUTH SIDE OF AUBURN ROAD.
THE "TOMAHAWK RESTAURANT" LOCATED ON THE NORTHEAST CORNER OF AUBURN ROAD AND OPDYKE ROAD. IF THE BUILDING LOOKS VAGUELY FAMILIAR, IT SHOULD. WE KNEW IT AS THE "COUNTRY KITCHEN". DUE TO UNREPAIRABLE DAMAGE FROM FLOODING IT CLOSED AND WAS TORN DOWN IN 2015.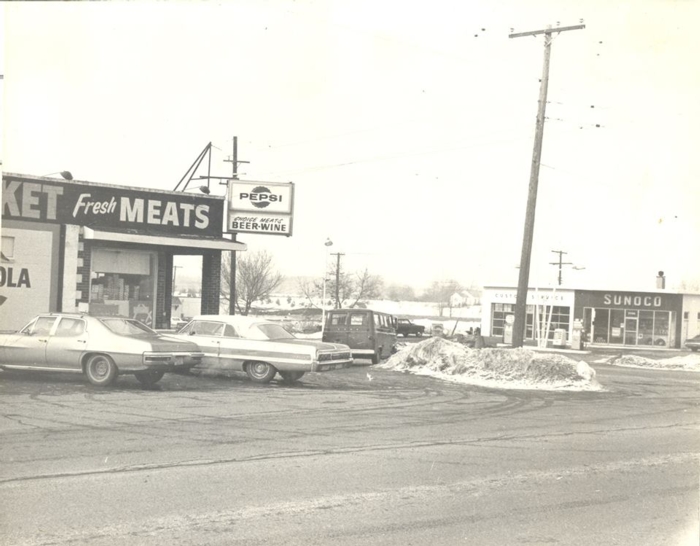 DICK HAMILTON'S STORE AT THE SOUTHWEST CORNER OF AUBURN RD AND ADAMS RD. THE STORE STILL STANDS TODAY AFTER SEVERAL CHANGES OF OWNERSHIP AND WIDENINGS OF THE ROADS. THE SUNOCO GAS STATION SHOWN ACROSS THE STREET (AUBURN RD) WAS TORN DOWN AND REBUILT AS A MOBILE GAS STATION AND CONVEINENCE MART.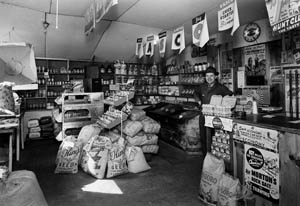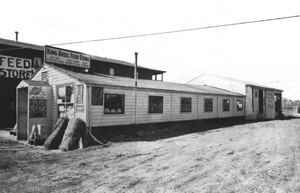 KING BROTHERS FEED STORE. LOCATED ON THE NORTH SIDE OF PONTIAC ROAD JUST WEST OF THE I-75 OVERPASS. AS OUR COMMUNITY SHED IT'S AGRICULTURAL WAY OF LIFE, THE BUSINESS BECAME KNOWN AS KING BROTHERS LAWN EQUIPMENT, STILL RUN BY THE THREE KING BROTHERS. EVEN THOUGH IT WAS NOT LOCATED IN THE AVONDALE SCHOOL DISTRICT OR EVEN THE IMMEDIATE AUBURN HEIGHTS AREA, MANY PEOPLE FROM THE "HEIGHTS" BOUGHT THEIR LAWN AND GARDEN EQUIPMENT THERE. AFTER TWO OF THE THREE BROTHERS PASSED AWAY, THE REMAINING BROTHER CALVIN FINALLY CLOSED THE BUSINESS.