THIS PAGE WILL BE DEDICATED TO NEWS OF INTEREST FROM THIS WEBSITE AND THE "WORLD" OF AVONDALE
This page was last updated on Thursday 1/28/2021
In Memory Notice - Pat Ward (UPDATED 1/28/2021)
From: BRIAN CHURCHILL
Just heard from Dennis Ward that the family will be receiving friends this Friday, January29th, click on link below for details:
https://www.desmondfuneralhome.com/obituaries/Patrick-Francis-Ward?obId=19790458#/obituaryInfo
From: BRIAN CHURCHILL
Date: 1/25/21 8:19 PM
Just received word from Donna Hollis, who received the message from Dennis Ward. Pat Ward passed away today. Very sad news.
The class of 1976 has certainly lost many of our greatest classmates and characters in the past year or so, Dean, Fudd, Mike Wells and now, Pat.
Sorry and sad, Cheech
The note from Dennis also mentioned that the funeral will most likely be limited to family due to COVID restrictions. I will try to update this post when I get further information.
* * * * * * * * * * * * * * * * * * * * * * * * * * *
In Memory Notice - Patrick Wayne McGuire - Updated 6/14/2020 and 6/18/2020
I just recieved word that our good friend and fellow classmate Pat McGuire passed away on Wednesday, June 10, 2020.
Michelle Kesteloot has informed me that there will be a funeral mass at Sacred Heart Catholic Church, 3400 S Adams Rd, Auburn Hills, MI 48326, on Friday, June 26, 2020 at 9:00 a.m.
Click HERE to view Pat's Obituary
---------- Original Message ----------
From: Michael Kesteloot
To: Brian Churchill
Date: June 12, 2020 at 3:35 PM
Subject: In Memory Notice for Pat McGuire


Avondale High School
Class Of 1976

Date Of Birth: 02-06-1958
Age at Death: 62
Cause of Death: Heart Attack
Survived By: Bother, Sister

Pat lived in Texas for a few years after Graduation.

He then moved to Luzuren where he open a restaurant call Papa Bears.

After that he lived in Gladwin Mi there he was a chef for different outfitters cooking for the Hunters.

He cooked for 10 years for Flint Chapter Safari club annual Wild Game Dinner of 1400 guests with Mike Kesteloot and Temple Dinning of Flint.

In 2010 Pat suffered a Heart Attack and a Stroke.

From there he moved down to Lapeer to be closer to friends and family.

Through all he had been through Pat still was very upbeat he told jokes ( as always) and loved to hear from friends. His laughter and smile and his whit and kindness will be missed.
BELOW IS THE LINK TO A VIDEO

FROM
FRED TROST'S PRACTICAL SPORTSMAN PBS TELEVISION SHOW
FEATURING PAT MCGUIRE AS A JUDGE FOR THE 1994 Wild Game Cook-Off
CLICK HERE TO VIEW THE VIDEO (Embedding the video was not allowed)
BELOW IS A 1987 YOU TUBE VIDEO FEATURING PAT
***********************************************************************************
In Memory Notice
From: BRIAN CHURCHILL
Kim (Kitchen) Shunk passed away on April 22, 2020

***********************************************************************************
I just found out from reading a facebook posting from Brian Churchill that another member of the Avondale High School Class of 1976, Mike Wells passed away on April 3, 2020. I have no further details except to post the following link to his obituary:
I wish to extend my condolences to his family.
***********************************************************************************
Following is a message recieved from Cheech regarding the passing of one of our teachers, Mr Don Geisler. Below his photo is the obituary as it appeared in the Oakland Press, as well as links to Modetz Funeral Home and the Legacy Website:
From: BRIAN CHURCHILL Apr 17 at 9:27 AM
To: avondale76reunion@yahoo.com,
We lost Mr Geisler due to complications due to Covid19, may he RIP. Hope you all are staying well under quarantine.
Brian C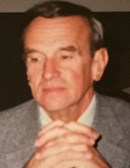 Geisler, Donald Allen, age 80 of Shelby Township, Lake Orion, Cadiz KY, passed away April 15, 2020 from complications of Covid19. Devoted husband of Sally Geisler. Adoring father of Deborah (Terry Stokes) and Deanna Geisler (Sherri LaFrance). Cherished grandfather of Joshua, Elizabeth, Joseph and Melissa. Birth grandfather of Justin Reschke. Great grandfather of Lucas, Connor and Kira. Loving brother of Norma (James) Heffron, the late Richard (Karen) Geisler. Uncle of Ramin (Anna) Geisler Kim (Kendall) Sutter and Chris (Dawn) Heffron. Don was a gifted history and government teacher at Avondale High School in Auburn Hills MI for 32 years and founder of D.A.G. Wood products. His Love, devotion, and guidance will be gravely missed. A celebration of his life will be held at a later date. Online guest book: www.modetzfuneralhomes.com
Published in The Oakland Press on Apr. 19, 2020
Click HERE for the Legacy Website Posting
***********************************************************************************
I am posting the following message I received from Brian (Cheech) regarding the passing of Dean Eldon's brother Dan. Immediately after is the obituary from the Legacy website as well as a link to it:
All,
I think most are aware, but wanted to share Dave's note. Please forward to others that may not be aware.(especially his '73 classmates)
With much sadness, Brian/Cheech
---------- Original Message ----------
From: Dave Eldon
To: 'BRIAN CHURCHILL'
Date: November 15, 2019 at 1:52 PM
Subject: Dan's Passing
Brian,
Just wanted to let you know that Dan passed away 2 days ago. It was very sudden. Within 1 week in the hospital, he was gone. He had brain, lung and liver cancer. No treatment was given, too far advanced. Only 18 days after Dean. Huge loss for the family. He was 64. If you could please let some of his friends and classmates know, I would be forever grateful. I hope this is the end for a while. Thanks.
Dave Eldon
From the Legacy Website:
Dan Eldon passed away on November 13 at the age of 64. He was beloved brother to Diane Eldon Kenefic (Richard), David Eldon (Jan) and the late Dean F. Eldon (Janet), He was a loving uncle to Ashley Eldon Cheatham (Luke), Sarah Eldon, John Eldon and Ryan Eldon. He was preceded in death by his parents John and Daisy Eldon. Dan was an avid bowler who worked at Auburn Lanes until it closed, and more recently at Shelby Lanes. Dan founded his own company "DEPO Brick Paving" and enjoyed laying sidewalks and patios for their customers. Dan loved sports, making friends and to laugh -- his motto was "Enjoy Life!" Funeral Service: 11:00 on Friday December 13 at St. Stephen's Episcopal Church, 5500 North Adams Rd. Troy, MI 48098. In lieu of flowers memorials may be made to the Michigan Animal Rescue League (MARL) 1624 N. Perry, Pontiac, MI 48340.
Published in The Oakland Press on Dec. 13, 2019
https://www.legacy.com/obituaries/theoaklandpress/obituary.aspx?n=daniel-eldon&pid=194678702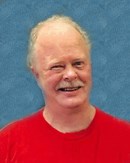 Please hold the Eldon family in your thoughts and prayers.
***********************************************************************************
The following post is regarding the passing of another beloved Avondale Class of 1976 graduate and friend:
Update 10/29/19 - CLICK HERE for the link to the Legacy Obituary for Dean, including condolences from family and friends.
Click Here for the Wint Funeral Home site Obituary including visitation & funeral dates and times.
Dear Classmates:
I received the following message yesterday. As sad as it is, I am passing it along.
When I receive more information, I will post it here.
From: Dave Eldon
To: 'BRIAN CHURCHILL
Date: October 26, 2019
Subject: Dean
Brian, Dean past away this morning. Was much quicker than anyone could anticipate. Please pass this on to whomever needs to know.
Thanks.
Dave Eldon
On October 26, 2019 BRIAN CHURCHILL wrote:
We lost a great classmate and friend.
Other classmates who forwarded their condolences:
Mary Kamego Oct 26, 2019
Unbelievably sad. I'll miss the....wait a beat...the look....wait a beat...and then the laugh....
On Saturday, October 26, 2019, MICHAEL BLAND wrote:
Yes we did, Brian........I'm Shocked.
My favorite Dean Pic: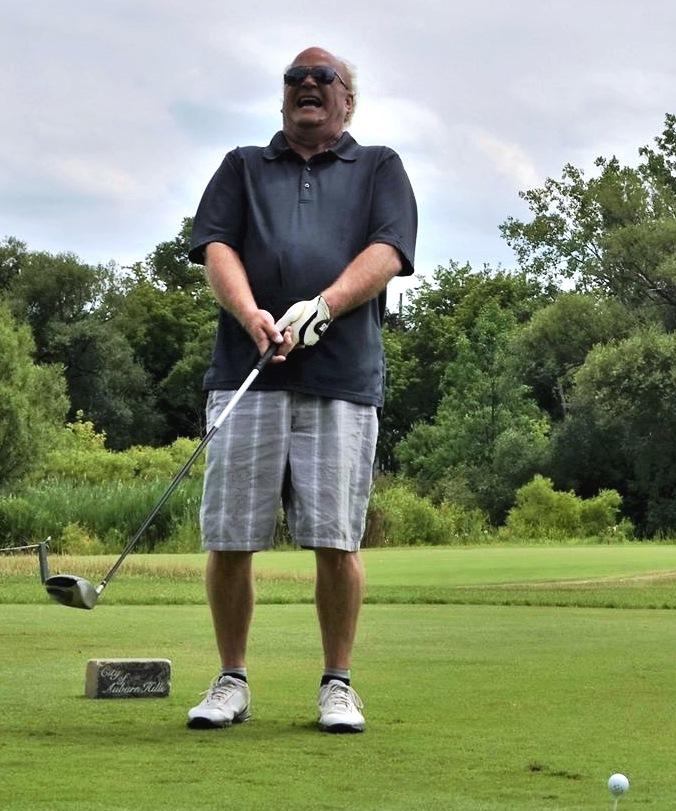 From: Mike Bogre:
Thanks for the notice of Dean's death. Certainly a memorable guy from my days at Avondale. I left the area at end of 1974 but grew up with most of the class of '76. It is sad to learn of the death of our old friends and acquaintances. I wish I had gotten back for a reunion or two to reconnect with old friends while still possible. Well, maybe next time. To Dean: Fair winds and following seas. Mike Bogre
*******************************************************************
Loss of another Avondale Class of '76 Grad:
I recieved an email from Brian Churchill regarding one of our classmates; Lacy Parker:
We've lost another member of our Avondale 1976 family. Lacy Parker. Lacy was affectionately nicknamed Shoe-Lacy, by his Mr Brainin's 9th Grade History classmates, which was the greatest class of all time. Lacy took his fair share of tacks that were placed on his seat. Makes me want to visit Pine Knot, the next time I'm in the great state of Kentucky.
Take care and love, Cheech
You can visit his Go Fund Me account by clicking here: Lacy Parker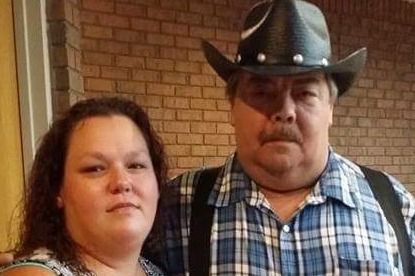 ***********************************************************
HERE IS A NOTE FROM BRIAN ON THE 2018 REUNION HELD JULY 14TH AT KENSINGTON METROPARK:
Dear Classmates and Friends,
Yesterday was our Avondale picnic, there weren't enough people there for a picnic, it was more like just a "nic". After I got over the initial shock on the lack of 76'ers, we all had a great time. The 77'ers were well represented. It turned into more like an entertaining intimate dinner party, outside at a beautiful and vast Metro Park.
Wanda was excited to take the helm of the boat. We also had much fun with the old Waukegan Journals and Steve's old Varsity Jacket and track shirt. Dave looked like he could still run a 440 ! Very happy my Mom was able to attend.
These events are all about the energy and excitement level of the group, which seems to be waning, so I'm planning on sticking to my plan and taking a few years off, til our 50th reunion on August 1, 2026. That does leave it open to others to plan our 45th.
Don't worry about me, I'll be planning some unique events, like the Avondale Hall of Fame Induction Ceremony and a possible Boys' Club reunion next year and babysitting the grandkids and walking to and fro.
Love, Cheech
Photos from the event are available in the flyout menue under PAST REUNIONS, Just click on the 42nd Reunion 2018 on the left side of the page
***********************************************************
Sad News To Report:
OBITUARY
James Douglas Billiter
CLASS OF 1977
MARCH 2, 1958 – MAY 8, 2018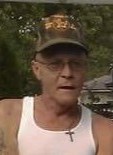 James Douglas Billiter, "Doug", age 60, of Pontiac, formerly of Auburn Hills, passed away May 8, 2018.
Survived by his mother Phyllis; siblings Karen Clason and Lisa Fields; many nieces and nephews, as well as great nieces and nephews; ex-wife Joanne Ditmyer. Doug was predeceased by his father William and sisters Nancy Billiter and Susan Garrison.
Doug was born the son of William Douglas Billiter and Phyllis Elaine (Allen) Burke on March 2nd, 1958 in Pontiac, Michigan. He attended Avondale High School and owned and operated "Doug's Drywall and Paint" for many years.
Doug loved the outdoors, hunting, camping, and his dogs.
The family will hold a private service in Doug's honor at a later date.
Memorial Contributions may be made to the American Cancer Society online at www.cancer.org.
The above information is courtesy of Dignity Memorial.
Here is the link: https://www.dignitymemorial.com/obituaries/auburn-hills-mi/james-billiter-7847564
* * * * * * * * * * * * * * * * * * * * * * * * * * * * * * * * * * * * * * * * * * * * * * * * * * * * * * * * * * * *
OTHER ITEMS IN THE NEWS:
THE MISSING CLASSMATES / NO EMAIL PAGE was updated today (4/10/18) based on the email bouncebacks from the latest email sent regarding the 2018 Reunion. Please take a moment to check it out. If you are listed or you recoginze someone who is, the Reunion Committee would appreciate any help you can give to obtaining good valid email addresses for those we have lost contact with.
____________________________________________________________________________________
My condolences to the family and friends of one of our classmates Jerry (Gerald) Ryan on his passing. Thank You to his sister Sandy Ryan Henrickson for posting the link to this information on the Avondale High School Facebook Page:
Ryan , Gerald (Jerry) 2/18/1958 - 1/9/2018 Davison Gerald (Jerry) Ryan, age 59, passed away at his home in Davison, MI, on Tuesday, January 9, 2018.Jerry was loved by all and had a heart of gold, he treated every stranger as his friend.Jerry was preceded in death by his parents. Jerry will be remembered by his daughter Mellisa (Rick) Weigand, son Jerry (Kendrah) Ryan, sons Michael and Patrick. Four grandchildren: Ricky, Braylon, Jacob and Mason. Brother Bob (Sue) Ryan. Loving sisters: Nancy (Bill) Jezdimir, Judy (Marv) Robare and Sandra (Tim) Henrikson.
Below is the link to his obituary posting:
--------------------------------------------------------------------------------------------------------------------------------------------------------------
HERE'S A VIDEO LINK TO THE SILVERDOME IMPLOSION (THE SECOND TRY - THE ONE THAT WORKED):
Streamed live on Dec 4, 2017
The second implosion of the Pontiac Silverdome that was scheduled for around 1 p.m. Monday after the first scheduled implosion Sunday failed to bring down the stadium, brought down the upper ring of the stadium. Below is a picture of how it (known as the Pontiac Metropolitan Stedium when it was first opened) looked upon it's opening: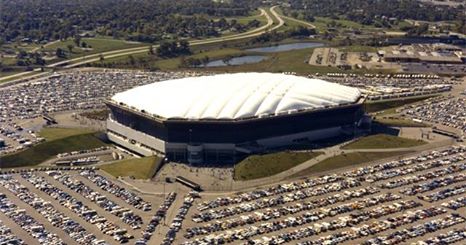 ########################################
From Webmaster Craig posted on Saturday, September 23, 2017 -

Please take time to read the following:
I AM DEBATING THE IDEA OF SWITCHING FROM UPGRADED WEBSITE MEMBERSHIP BACK TO REGULAR WEBSITE MEMBERSHIP THOSE INDIVIDUALS WHO HAVE NOT LOGGED IN TO THEIR MEMEBERSHIP PROFILES IN THE LAST 2 YEARS OR THOSE INDIVIDUALS WHO'S EMAIL ADDRESSES HAVE BECOME INVALID MEANING THAT WE HAVE BEEN UNABLE TO SEND EMAIL UPDATES SUCCESSFULLY WITHIN THE LAST YEAR. TIMEWISE IT WOULD MEAN ANYONE WHO HAS NOT ACCESSED THEIR PROFILES SINCE 12/31/2015 OR EARLIER OR THOSE WHO'S EMAIL ADDRESS HAS RESULTED IN RETURNED EMAIL SINCE 12/31/16 OR EARLIER.
DOING SO WILL MAKE IT MUCH EASIER TO TRACK THOSE WEBSITE MEMBERS WHO APPEAR INTERESETD IN AND ARE MAKING USE OF THE BENEFITS OF UPGRADED MEMBER STATUS, INCLUDING RECEIVING EMAIL UPDATES.
IF AND WHEN THIS HAPPENS, I WILL SEND OUT AN EMAIL TO EVERYONE ON THE WEBSITE FOR WHOM WE HAVE A VAILD EMAIL ADDRESS TO ANNOUNCE IT AND WILL POST IT PROMINANTLY ON THE HOME PAGE OF THIS WEBSITE.
THOSE WEBSITE MEMBERS WHO WOULD BE AFFECTED COULD SIMPLY GO TO THE HOME PAGE, CLICK ON MEMBER PROFILES AND FOLLOW THE DIRECTIONS TO REACTIVATE THEIR FORMER (UPGRADED) MEMBERSHIP STATUS.
I AM POSTING THIS HERE FIRST FOR TWO REASONS. ONE IS THAT I WANT FEEDBACK FROM OUR CLASSMATES AS TO WHETHER THIS IS A GOOD IDEA OR NOT (LET ME KNOW AT: avondale76reunion@yahoo.com) AND SECOND TO FIND OUT WHO IS ACTUALLY VISITING THE SITE AND IS INTERESTED ENOUGH TO SEEK OUT THIS UPDATE PAGE. THANKS FOR TAKING THE TIME TO READ THIS MESSAGE.
#########################################
Below is news regarding two people who our classmates may remember from school or the community we grew up in:
Robert
W.
Grusnick
1940 - 2017
Grusnick, Robert W. 76; of Auburn Hills; went home with his savior May 31, 2017. He was born to the late William and Dorothy Grusnick on August 31, 1940 in Pontiac. Bob graduated from Avondale HS in 1958. He was the Pontiac Township Supervisor from 1972 until 1983 when he helped form the City of Auburn Hills, where he served as the 1st Mayor, from 1983 – 1994. Loving husband of Vivian (nee DeLuca) Grusnick; father of Dawn (Neal) Semich and Alan (Carolyn) Grusnick; step-father of April (Rick) Swartz, Mark (Doranne) Voorhis, Christy (Richard) High, Randy (Lynn) Voorhis and Joe (Dawn) Voorhis; grandfather of 12 and great-grandfather of four. Bob is preceded in death by his granddaughter, Faith. Visitation 2 to 8 p.m. Monday, June 5, 2017 at Pixley Funeral Home, 3530 Auburn Rd., in downtown Auburn Hills. Funeral Service 11 a.m. Tuesday, June 6, 2017 at the First United Methodist Church of Troy, 6363 Livernois Rd., Troy, MI 48098; family will receive guests from 10 a.m. until the service begins. In lieu of flowers, memorial contributions may be made to First United Methodist Church of Troy.
Published in The Oakland Press on June 3, 2017
Herbert Pinner 1929 - 2017.
Pinner, Herbert Hoover Born March 4th 1929, Pontiac, Michigan. Died May 25th, 2017, Venice, Florida. 88 years. One of 11 children of L. W. & Susie Pinner. Survived by wife of 52 years, Ardith nee Westphal. Also survived by brothers Paul and Richard and sisters Mary Wilhoyte and Patricia Parkin. Herb was a retired teacher and administrator of Avondale School District. Memorial service will be held June 14th, 2017 at the Venice Florida Presbyterian Church. Memoriums may be made to the Venice Florida Hospice.
Published in The Oakland Press on May 29, 2017